Crete is our home… Exceed your expectations – not your budget, is our goal.
Based in Rethymno, Crete, we plan luxury weddings and events throughout the island as well as destination weddings all around Greece. We pride ourselves on our creativity, exceptional organization skills with meticulous attention to detail and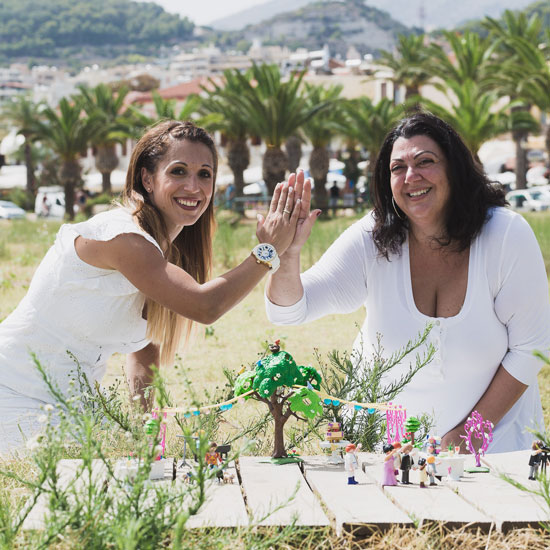 elegant design – all to deliver the flawless and stress-free day you deserve. With years of combined experience and dynamic skills, we have the resources to overcome any challenge, solve any problem, and recommend the very best that Crete has to offer. We totally understand the unique concerns and requirements of planning from afar and will go above and beyond to make the process easy and efficient. We work with excellent suppliers, selected for their high professionalism and skills. Your dreams, our creativity, and their commitment, guarantee that your wedding or special event will be nothing less than perfect!
Anna Koumiotaki – Emmy Dimitrakopoulou